2017 Oil Rebates
A.J. LeBlanc Heating has been given access to exclusive oil rebates while funds remain. Our oil partners are offering $750 off boilers, $500 off furnaces and $250 off oil tanks. Call today to get a free oil equipment quote before funds are no longer available.
2017 NHSaves Rebates & Energy Star Tax credits

The graphs below are updated frequently by NHSaves.com to depict the remaining rebate funds for New Hampshire residents. We have also included links and documents to help our customers identify which equipment qualifies for the 2017 rebates and tax credits. Please feel free to call our installation department if you need assistance with any rebate or tax credit forms.
Current Rebate Status
For detailed information on what equipment qualifies for the 2014 NH Saves program visit our 2014 Rebates Page.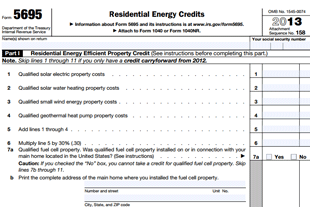 We have just uploaded the 2013 IRS tax credit form 5695. This form covers residential energy credits for homeowners who purchased qualifying equipment in 2013.
For more information about qualifying equipment and for a link to the form visit
http://leblanchvac.com/new-hampshire/leblanc-heating/hvac-tax-rebates
.
Heating, Cooling and Water-Heating Equipment 
Taxpayers who purchase/purchased qualified residential energy-efficient property in 2012-2013 may eligible for a tax credit. The credit is equal to the full cost of the equipment up to the following caps:
Advanced main air circulating fan: $50
Natural gas, propane, or oil furnace or hot water boiler with an annual fuel utilization rate of 95 or greater: $150