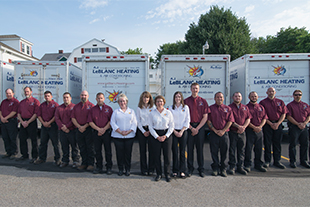 Our award winning team is in need of some qualified help. A.J. LeBlanc Heating is seeking qualified and licensed technicians to assist our team in meeting the needs of our customers. A.J. LeBlanc Heating offers competitive wages and benefits which can be reviewed on our current jobs board. Click leblanchvac.com/jobs to start your new career in the rewarding HVAC and plumbing field.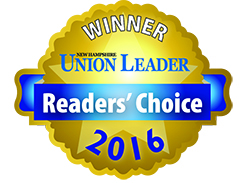 Thank you for voting A.J. LeBlanc Heating, Air Conditioning and Plumbing as the Best HVAC contractor and Best Plumber in New Hampshire.
A.J. LeBlanc Heating was recently featured in Business NH Magazine as one of 5 top family businesses in New Hampshire. Over the last 87 years we have strived to provide our customers with unrivaled workmanship and customer service. In recent years we have received numerous awards which can attest to our dedication to our customers and our motto "Where old fashioned values and service never go out of style".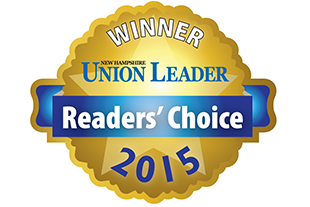 New Hampshire has voted A.J. LeBlanc Heating as the best HVAC company in NH for the third year in a row. We were also named as the runner-up for Plumbing two years in a row. This year we were also honored by UNH as the 2015 Family Business of The Year. We would like to sincerely thank all of our customers who voted and we promise to continue our quest to provide New Hampshire residents with top notch and unrivaled Plumbing, Heating and Air Conditioning.