Electric Vehicle Chargers
Electric Vehicle Services
A.J. LeBlanc Heating is proud to offer electric car, electric truck, and plug-in hybrid electric vehicle charger installation services. Our experienced electricians are equipped to install electric vehicle chargers and outlets quickly and safely in any home or business. We understand that electric vehicles are becoming a more common form of transportation and strive to make this convenient for our customers by providing quality charging station installations at competitive rates. Whether you're driving an electric car or electric truck, rest assured that A.J. LeBlanc Heating has the expertise needed to meet your electric vehicle charger needs!
Electric Vehicle Charger Facts
Tesla Chargers
A.J. LeBlanc Heating is proud to announce the installation of Tesla wall connectors and Tesla electric vehicle chargers! Our skilled electricians specialize in the installation of Tesla charging stations and 240V outlets. With Tesla becoming a leader in the all-electric market, it was only natural that we would be able to offer this service. We are excited to offer convenient Tesla charging at your local home or business and promise only the best of care when it comes to installing Tesla charging equipment!
Tesla Model S Charger Installation
Tesla Model 3 Charger Installation
Tesla Model X Charger Installation
Tesla Model Y Charger Installation
Rivian Chargers
A.J. LeBlanc Heating is pleased to announce our new Rivian wall charger installations services! Our experienced electricians are available to install Rivian chargers in homes and businesses, allowing Rivian R1T and R1S drivers access to the power they need at a moment's notice. With A.J. LeBlanc Heating providing Rivian charging solutions, you can ensure that your electric vehicle charging needs are met with ease and reliability every time! Contact us today for more information on Rivian charger installation services
Rivian R1S Charger Installation
Rivian R1T Charger Installation
Outlets and More
A.J. LeBlanc Heating is here to address all your electric vehicle charger needs, whether it's for a plug-in hybrid or a battery electric vehicle. Our experienced electricians can install 240V NEMA 14-50 outlets and chargers to power your car--whether at home or at the workplace. Get reliable service backed by years of experience and unparalleled customer satisfaction! Contact us today to learn more and get your charger installed quickly and safely.
Polestar BEV Charger Installation
Ford BEV Charger Installation
Chevy BEV Charger Installation
BMW BEV Charger Installation
Mercedes BEV Charger Installation
Lucid BEV Charger Installation
Plug-in Hybrid Charger Installation
Maximizing Miles Per Hour Charge
Investing in an electric vehicle charger is an important step for any eco-conscious driver, but not all electric chargers are created equal. Chargers are rated by their miles per hour charging rate, which is determined by both the on-board charging capacity of the vehicle and the amperage / electrical infrastructure of the charger. If the charger's amperage does not match with the on-board car charger, it won't result in a faster charge – it could even put unnecessary strain on the charger's electrical circuit. For this reason, it's critical to consult a qualified electrician to ensure that you have both the right charger and electrical capacity for your vehicle. Call us today for a free electric vehicle charger quote.
A.J. LeBlanc Heating's Charger Installations
Our Vehicle Charger Installations Installations
Electric Vehicle Wall Charger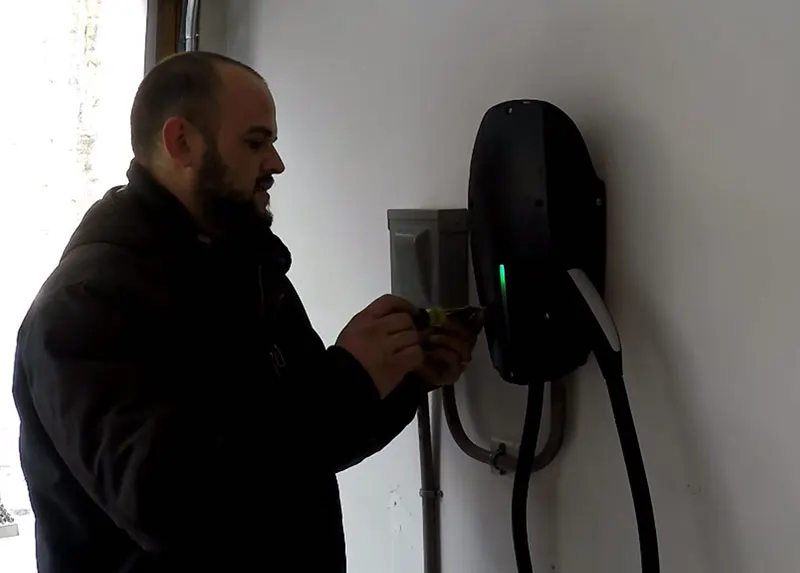 Electric Vehicle Outlets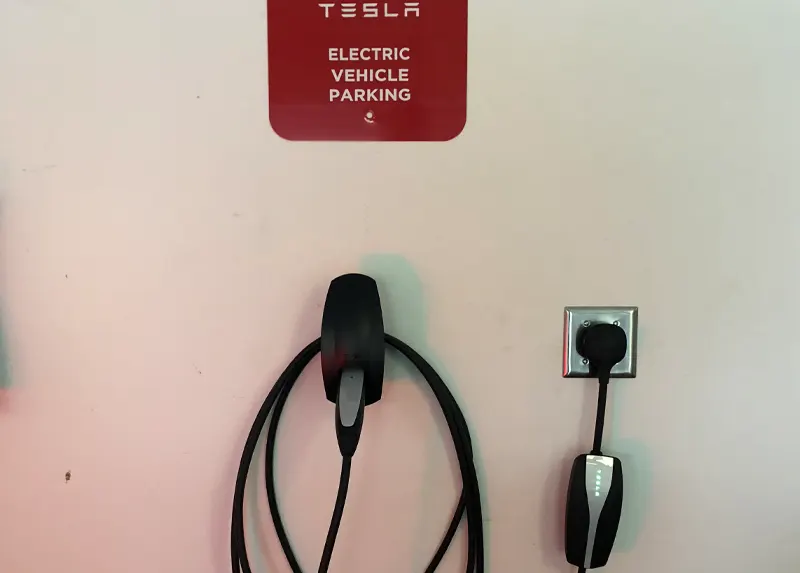 Electric Panel Upgrades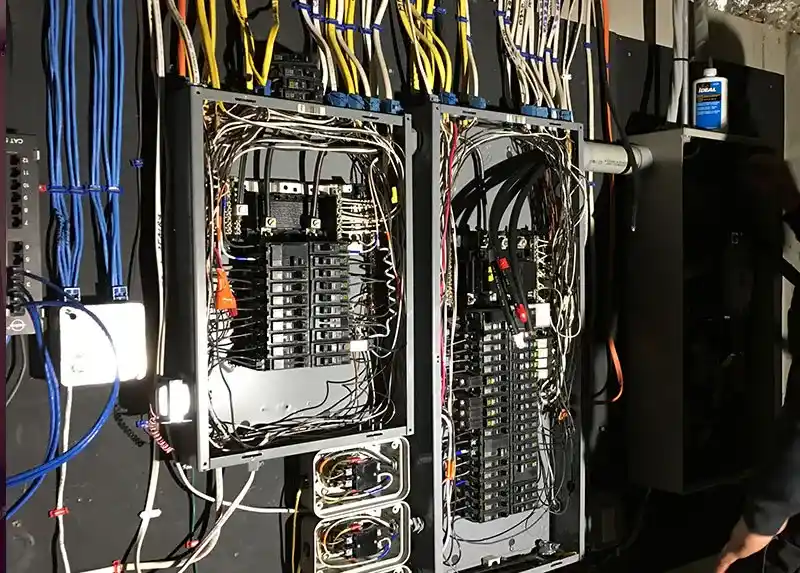 Tesla Wall Charger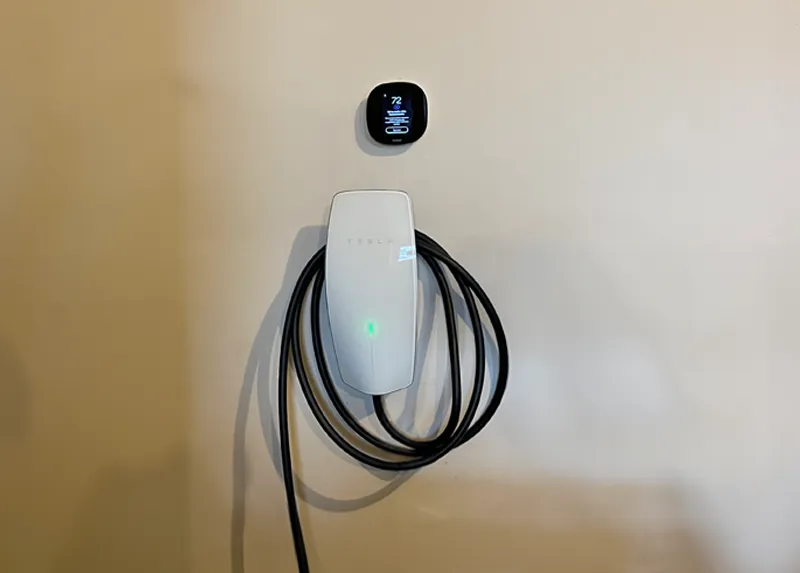 Rivian Wall Charger