Family Owned Heating Contractor
A Long History of Home Services
Throughout the generations, A.J. LeBlanc Heating has adapted to meet the demand of its clientele. At the beginning, work was only performed during the summer months, and later it progressed to operating year-round. Today, we operate around the clock. As LeBlanc Heating continues forth with its day-to-day operation, it will continue to instill its core values of quality workmanship and customer service.
A.J. LeBlanc Over The Generations
Founding Generation: Abel LeBlanc
In 1928, Abel J. LeBlanc founded LeBlanc Heating in Medford, Massachusetts. In November 1938, Abel moved his business to Manchester, NH. Two years later, Abel constructed a new building in Bedford, NH, for his residence and business location. Our operations remain in this location today.
Second Generation: Armand, Ernest & Roland
In 1946, Abel's oldest son, Armand (Left), entered the business. Soon after, Abel's two other sons, Ernest (Middle) and Roland (Right) began working for the business. In 1969, Abel retired and passed the business on to the three brothers.
Third Generation: Joy LeBlanc
In 1984, Armand's daughter and third generation, Joy LeBlanc, began working for LeBlanc Heating. Joy, who is currently the president of LeBlanc Heating, is responsible for expanding into the new product lines and services offered today.
Fourth Generation: Bryan & Samantha
Bryan Savoie, Joy's nephew and Armand's grandson, began working seasonally with LeBlanc Heating in 2003. In 2011, after graduating from the Rochester Institute of Technology, Bryan began full time employment at LeBlanc Heating as the fourth generation. Bryan is responsible for marketing, IT and future business opportunities. In 2013 Samantha Savoie, Bryan's wife, joined A.J. LeBlanc Heating as the sales and installation coordinator.
Our Mission
Since 1928, A.J. LeBlanc Heating has been guided by a commitment to honesty, craftsmanship, and community. As a 4th generation HVAC, Plumbing, and Electrical leader, our mission is to uphold our legacy by setting industry quality standards, offering fair pricing, and building lasting relationships.
Award Winning - HVAC, Plumbing and Electrical Contractor
Our award winning team of heating technicians, air conditioning technicians, plumbers, gas fitters and electricians service and install all types of residential heating, air conditioning, plumbing and electrical systems. All of our employees are licensed, background checked and insured. We warranty all of our work with a workmanship quality guarantee. Complete our simple contact form to get a free HVAC, Plumbing or Electrical quote today.
Respect For Your Home
A.J. LeBlanc Heating's employees have the highest respect for your home. All of our technicians and sales personnel utilize booties and tarps to protect the surfaces of your home. Our goal is to leave each space we touch cleaner than how we found it.
A.J. LeBlanc Heating's History
Lennox HVAC Award 60 Years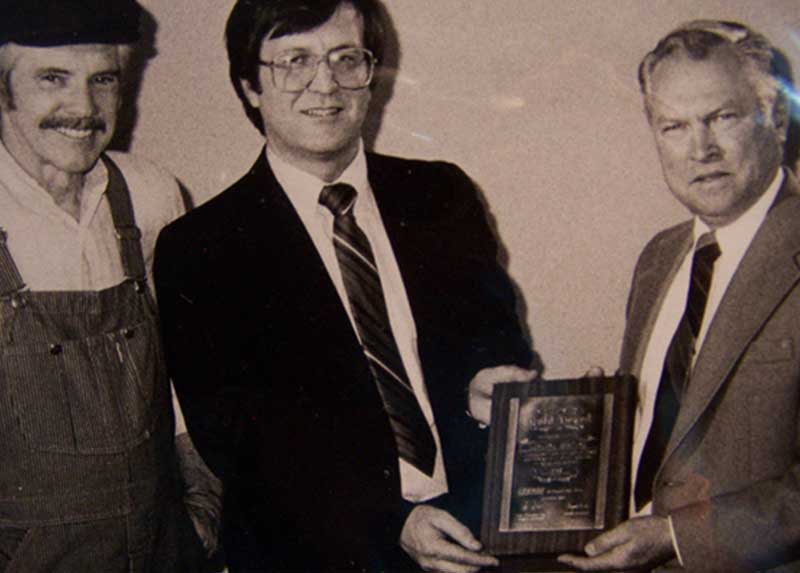 A.J. LeBlanc Vacuum Truck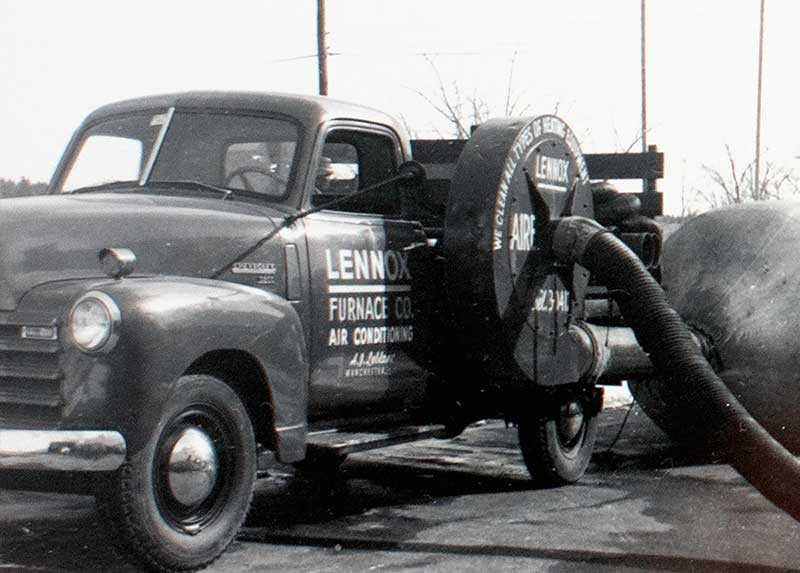 Old LeBlanc Showroom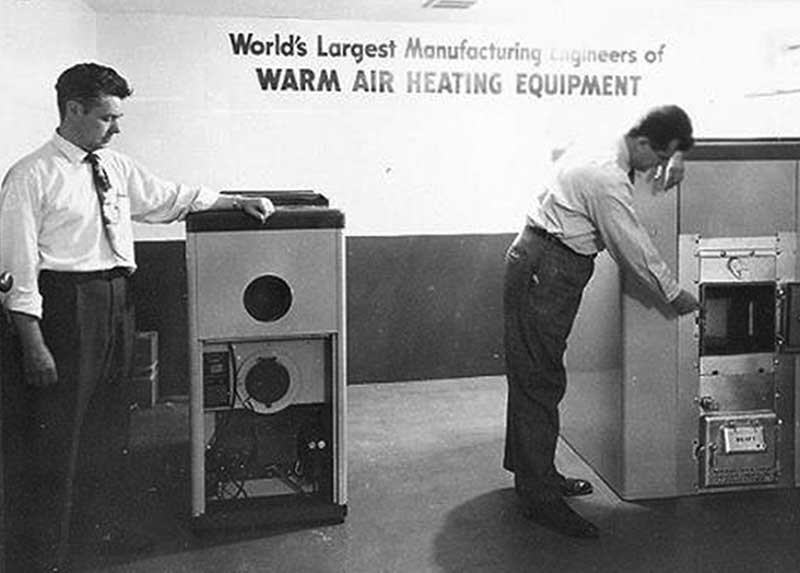 Old LeBlanc Pickup Truck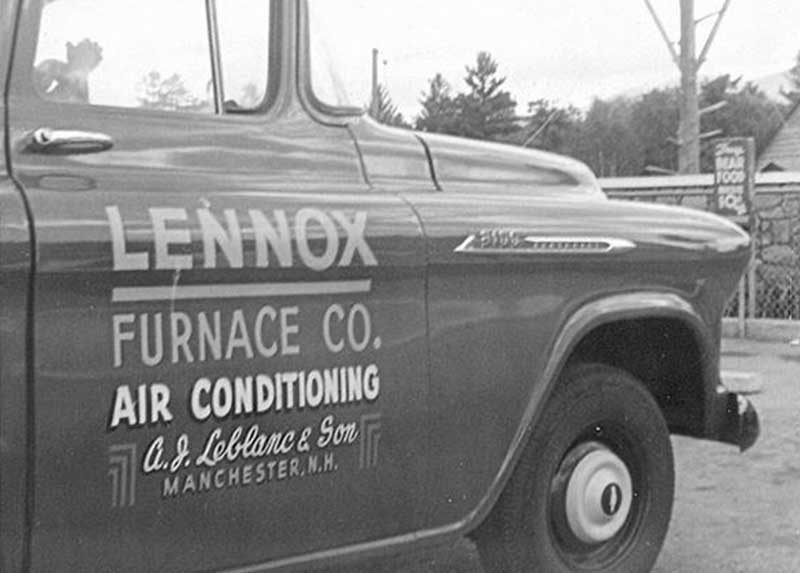 A.J. LeBlanc on WMUR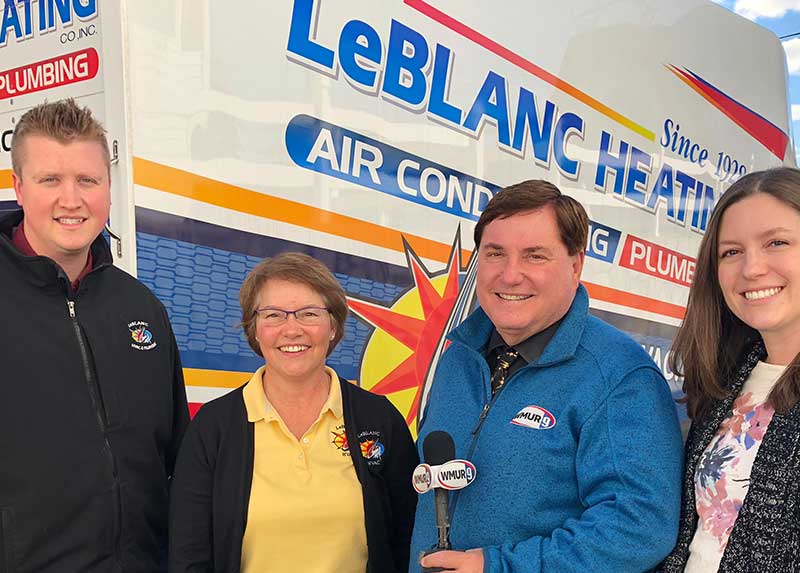 2021 Readers Choice HVAC & Plumbng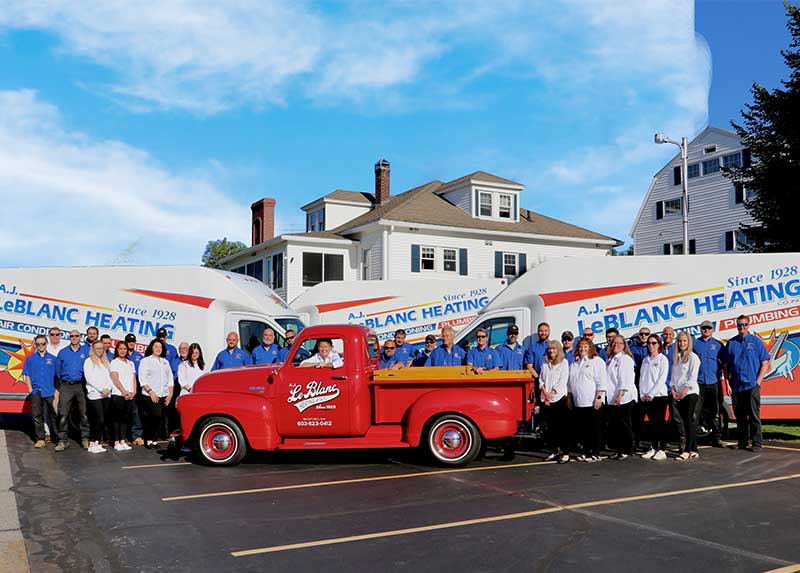 24/7/365 HVAC Service
A.J. LeBlanc Heating's Southern New Hampshire Service Area
24/7 Emergency Heating and Air Conditioning Repair
Are you looking for a local heating and air conditioning contractor? We are the nearby expert on all things plumbing, heating and air conditioning in NH. A.J. LeBlanc Heating provides 24/7, 365 emergency HVAC service to all existing customers. Submit a service request online or call our answering service any time any day.