HVAC Brands | Plumbing Brands | Equipment Manufacturers
Brands and Manufacturers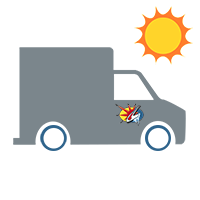 A.J. LeBlanc Heating, Air Conditioning & Plumbing installs and services all heating, ventilating, air conditioning and plumbing products. Equipment reliability and longevity is often determined by the technical knowledge of the contractor installing it rather than the brand which is being installed. Our plumbers and HVAC technicians are certified in their fields of trade and are experts at their craft. LeBlanc Heating has direct access to numerous supply houses and can obtain replacement parts for almost all residential HVAC and Plumbing jobs. Our sales staff will typically suggest brands which have stood the test of time and have been successful in similar situations. Customers who have an HVAC or Plumbing brand in mind can rest assured that we can install and service any HVAC or Plumbing brand.
Maintenance & Service
Yearly maintenance is required for most of the equipment that we install. Our service department is staffed with NATE certified technicians who handle maintenance. NATE is the leading certification program for technicians in the heating, ventilation, air conditioning and refrigeration (HVAC/R) industry and has the only test supported by the entire industry. For more information about our service department visit our service page
Warranties & Insurance
Should any problem arise during our contracting of work performed, we are fully insured. LeBlanc Heating offers a 5 year labor warranty on most of the products it installs. All equipment warranties will be processed by LeBlanc Heating and will be outlined in the investment agreement.