A.O. Smith Water Heaters & Hot Water Tanks
A.O. Smith Water Heaters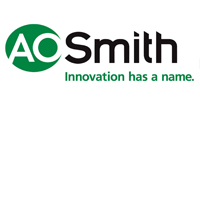 Everybody loves a hot shower. We all appreciate the convenience of clean clothes and dishes. What is more enjoyable than a relaxing dip in a hot tub or whirlpool? There's nothing like hot water, and one company has been delivering the world's hot water for more than 70 years . . . A. O. Smith. LeBlanc Heating installs and services all fuel types and sizes of A.O. Smith hot water tanks. Call LeBlanc Heating today and ask our sales staff about A.O. Smith brand water heaters.
A.O. Smith Products | Maintenance & Service
Yearly maintenance is required for all the equipment that we install. Our service department is staffed with NATE certified technicians who handle maintenance. NATE is the leading certification program for technicians in the heating, ventilation, air conditioning and refrigeration (HVAC/R) industry and has the only test supported by the entire industry.
A.O. Smith Products | Warranties & Insurance
Should any problem arise during our contracting of work performed, we are fully insured. LeBlanc Heating offers a 5 year labor warranty on most of the products it installs. A.O. Smith product warranties will be processed by LeBlanc Heating and will be outlined in the investment agreement.