Plumbing Installations in Manchester NH
Plumbing Service in Manchester NH
For homeowners in Manchester NH, finding a reliable plumber to handle their plumbing needs can be a challenge. However, A.J. LeBlanc has made the decision-making process easy with their high quality plumbing installations. From leaky faucets to complete bathroom overhauls, A.J. LeBlanc has the expertise and experience to get the job done efficiently and effectively. With a commitment to their customers, they offer dependable services and use only the best products to ensure a long-lasting solution. Trustworthy, skilled and professional, A.J. LeBlanc is the go-to plumbing company in Manchester NH.
Plumbing Installation Services in Manchester NH
Bathroom Plumbing Installations
When it comes to upgrading your bathroom, finding a reliable plumber is essential. That's where A.J. LeBlanc comes in. With their expertise in plumbing, they can take on any bathroom installation project with ease. From fixture replacements to complete remodels, they work tirelessly to ensure that their customers' visions come to life. And, if you're located in Manchester NH, you're in luck! A.J. LeBlanc offers their bathroom plumbing installation services to residents of this area. So, why wait? Contact A.J. LeBlanc today to get started on your dream bathroom!
Kitchen Plumbing Instalaltions
If you're in need of reliable plumbing services for your kitchen, look no further than A.J. LeBlanc. As a trusted and experienced plumber, A.J. LeBlanc can help install, repair, or replace any plumbing systems in your kitchen. These services can include sink and faucet installations, garbage disposal repairs, and even appliance hookups. Located near Manchester NH, A.J. LeBlanc is dedicated to ensuring customer satisfaction and providing high-quality workmanship. Choosing A.J. LeBlanc for your kitchen plumbing needs will ensure the job is done right the first time.
Plumbing Repair Services
Plumbing issues can often turn into a nightmare; be it a leaking faucet or a major pipe burst. At times, these issues can even bring your entire daily routine to a halt. That's where the assistance of a professional plumber comes to the rescue. A.J. LeBlanc has been an expert in the field of plumbing repairs in Manchester NH for years. From fixing minor leaks to restoring major plumbing malfunctions, their team of skilled technicians is well equipped to handle all your plumbing needs. A.J. LeBlanc prides itself on delivering quality services that cater to your specific needs, ensuring that your plumbing issues are resolved with utmost care and diligence.
About Our Plumbing Installations in Manchester NH
When it comes to plumbing, you want to make sure you have someone you can trust. A.J. LeBlanc's plumbers are the experts you need for all of your plumbing installations. Their team of professionals serves the Manchester NH area and is dedicated to providing top-notch service. Whether it's a leaky faucet or a full plumbing system installation, A.J. LeBlanc's plumbers have the knowledge and skill to get the job done right. With their years of experience and commitment to customer satisfaction, you can rest easy knowing that your plumbing needs are in good hands.
New Plumbing Installation
At A.J. LeBlanc Heating, AC, and Plumbing, they understand the importance of having reliable and efficient plumbing in your home. That's why they offer new plumbing installations and top-notch remodeling services to help keep your pipes in top condition. When it comes to plumbing, you want a team of experienced plumbers who know exactly what they're doing. That's precisely what you'll get with A.J. LeBlanc. Their team has years of experience working on all sorts of plumbing systems and can handle any issue that comes their way. So whether you're looking to upgrade your pipes or remodel your bathroom, A.J. LeBlanc is your go-to plumber in Manchester, NH.
Plumbing Services in Southern NH
A.J. LeBlanc Plumbing provides comprehensive services for bathroom and kitchen plumbing installations. Our team of professionals is dedicated to delivering the highest level of customer service and quality workmanship. We offer consultations, estimates, and complete installation services to ensure your dream kitchen or bathroom becomes a reality. Choose us as your plumbing liaison, and we'll take care of all aspects of the plumbing installation process, from start to finish. Trust A.J. LeBlanc Plumbing to provide you with the bathroom or kitchen you've always wanted.
Kitchen Remodeling
Does your old kitchen need an update. We have many plumbing solutions. Our master plumbers can assist with all of your kitchen plumbing needs. Our master plumbers can expertly install and service kitchen sinks, kitchen faucets, instant water heaters, garbage disposals, refrigerator lines and dishwasher plumbing. We are kitchen plumbing experts. Call us today or send us a message, we are excited to start your free kitchen plumbing remodel quote.
Kitchen Sink Installation
Kitchen Faucet Installation
Pot Filler Installation
Kitchen Plumbing Remodel
Kitchen Drainage Installation
Kitchen Faucet Repair
Kitchen Plumbing Repair
Kitchen Plumbing Clogs
Kitchen Plumbing Leaks
Kitchen Remodeling
Bathroom Remodeling
Has your bathroom seen better days? Our master plumbers can assist with any bathroom plumbing issues you may have. Whether you are looking to remodel or if you just require a quick plumbing service, our master plumbers are here to help. No residential plumbing job is too big or small for our plumbing team. A.J. LeBlanc Heating's plumbers service and install all bathroom products including showers, bathtubs, bathroom faucets, bathroom sinks, and toilets.
Bathroom Sink Installation
Bathroom Shower Installation
Bathroom Tub Installation
Bathroom Toilet Installation
Bathroom Bidet Installation
Bathroom Faucet Installation
Bathroom Plumbing Repair
Bathroom Plumbing Service
Bathroom Plumbing Remodel
Bathroom Remodeling
Appliance Plumbing
Our New Hampshire master plumbers, master electricians and NH gas fitters can install all residential home appliances. Our team performs installations of ovens, stove tops, microwaves, dishwashers, dryers, washing machines, fireplaces, garbage disposals, bathroom exhaust fans, ceiling fans, sump pumps, booster pumps, ice makers and refrigerators. We employ licensed professionals from each trade to ensure customer piece of mind.
Washing Machine Plumbing
Dishwasher Plumbing
Garbage Disposal Plumbing
Instant Hot Plumbing
Refrigerator Plumbing
Sump Pump Plumbing
Dryer Gas Piping
Range / Oven Gas Piping
Booster Pump Plumbing
Appliance Plumbing
Plumbing Service and Repair
Need plumbing service or plumbing repair work? The best part about our plumbing service is customer piece of mind. Our plumbing team is fully licensed and insured. Furthermore, we back our plumbing service and installations with complete warranties. As a 4th generation family plumbing business, we know the true value of outstanding customer service. For all of your plumbing service needs, call the expert plumbers at A.J. LeBlanc Plumbing.
Plumbing Repair
Plumbing Service
Faucet Repair
Shower Repair
Bathtub Repair
Leak Repair
Burst Pipes
Plumbing Repair
New Construction Plumbing
Are you building a new home? Do you need a reliable and insured plumber? Our plumbing team will work with your general contractor to provide a seamless whole house plumbing solution. Call us today for your free new construction plumbing quote. Our plumbers will design and install the perfect solution to meet all of your needs on your budget. We pull all our own permits, and we can assist with other trades, including HVAC and Electrical.
Free New Construction Quotes
New Construction Plumbing
Residential Plumbing
Whole House Plumbing
New Construction Electrical
New Construction HVAC
Voted NH's Best Plumber
New Construction
Clogged Drain Repair
Our team of plumbers can unclog the worst plugged drains. Whether you have a clogged shower or a plugged toilet, our plumbers are here to help. Our plumbers utilize advanced tools to free up any residential drainage issue you may have. Our plumbing team is always respectful of your home. Don't let a stubborn drain ruin your day. Call A.J. LeBlanc Plumbing today for any interior residential drainage issues.
Plugged Drainage
Clogged Shower
Clogged Bathtub
Clogged Kitchen Sink
Clogged Bathroom Sink
Clogged Garbage Disposal
Washing Machine Backup
Sewer Drainage
A.J. LeBlanc Heating's Plumbing Installations
Our Plumbing Installation Photos
Kitchen Plumbing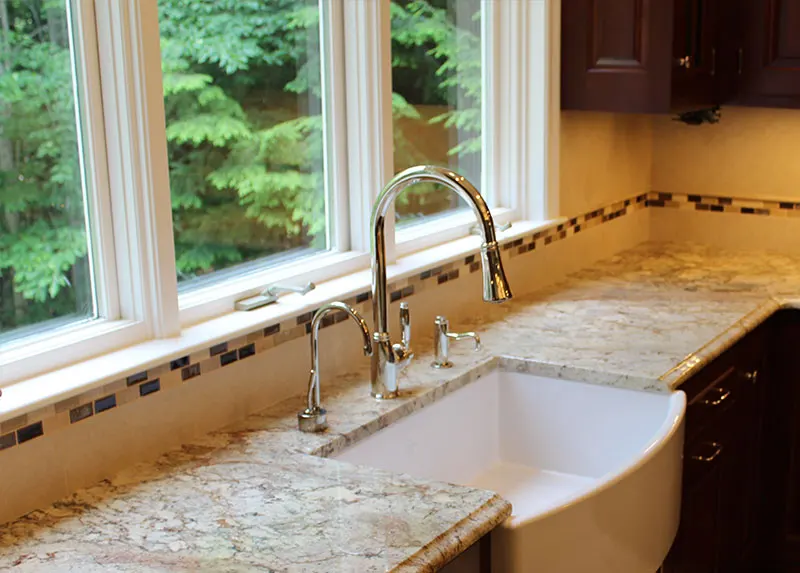 Kitchen Faucets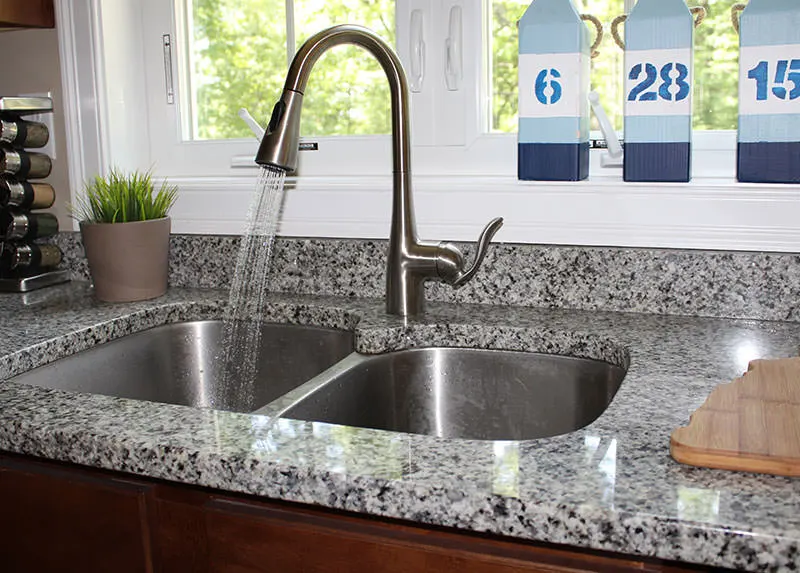 Bathroom Shower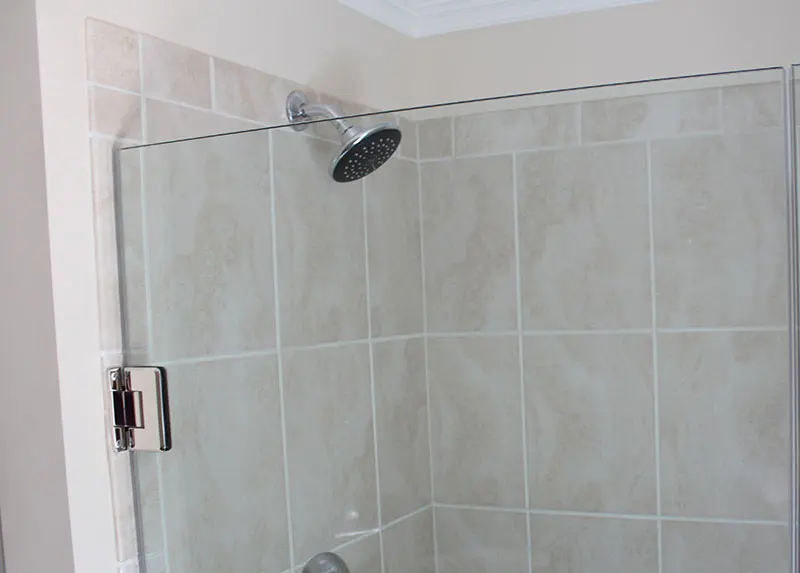 Pedestal Sink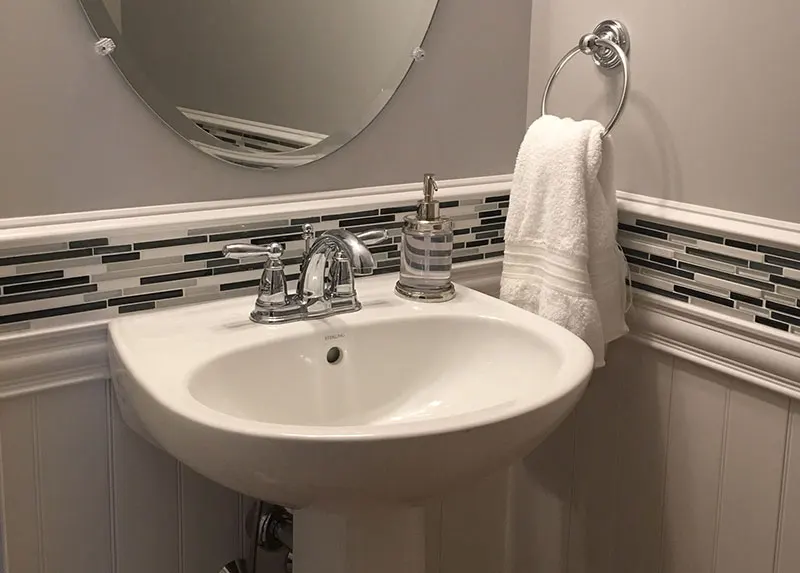 Bathroom Plumbing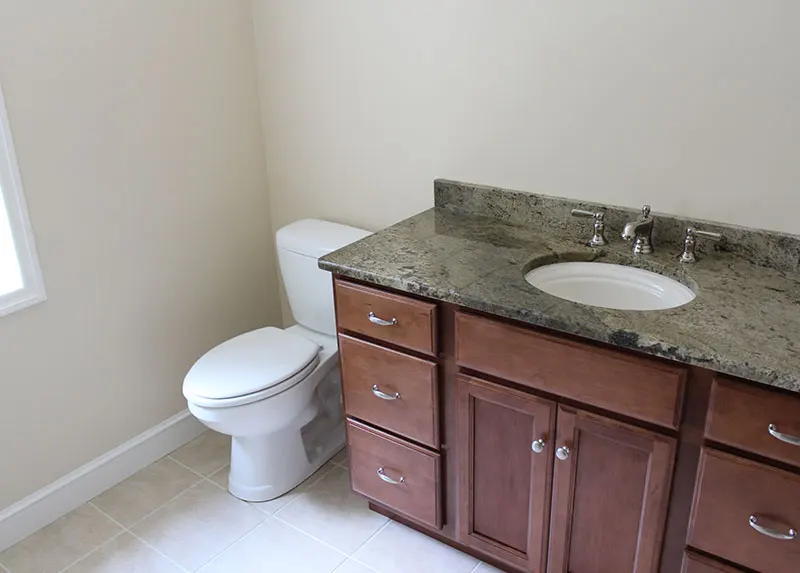 Tub Spouts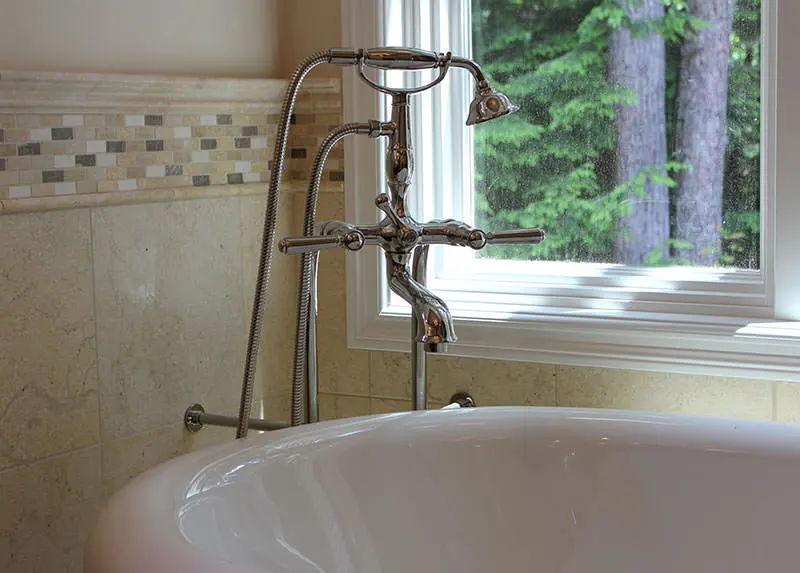 Double Sinks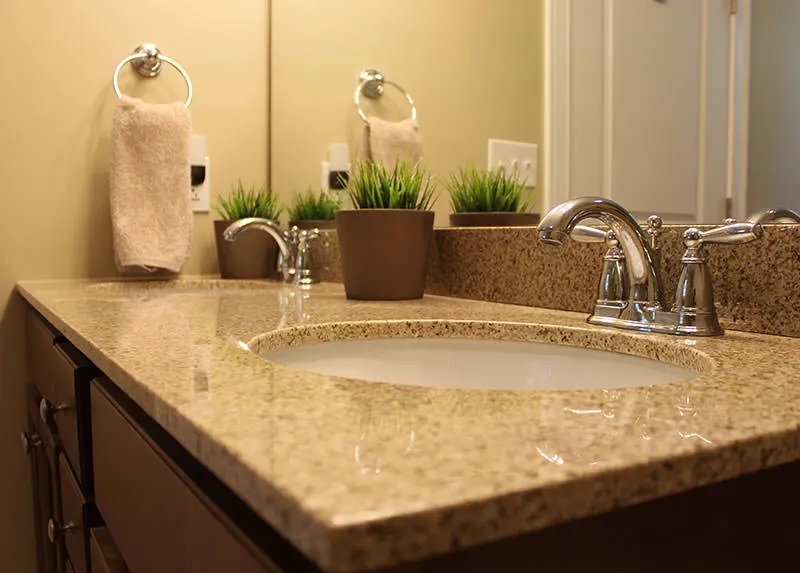 Bathroom Remodeling
Navien Water Heater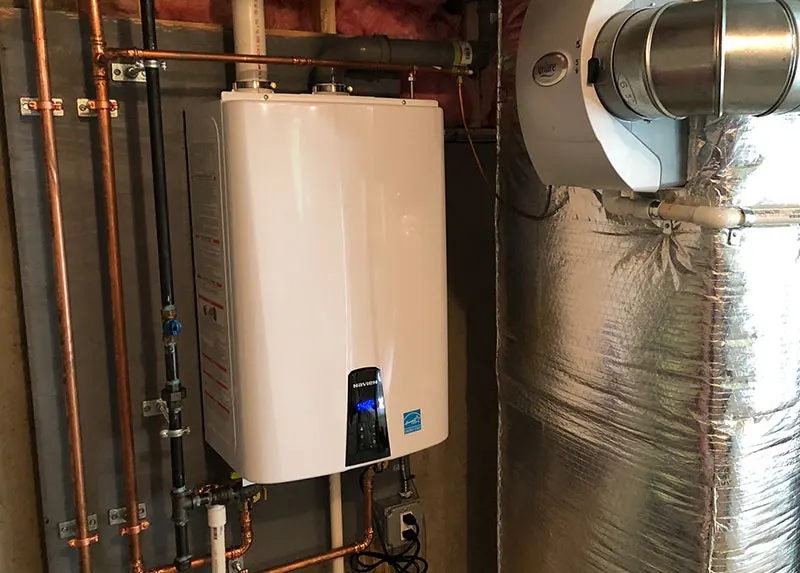 State Water Heater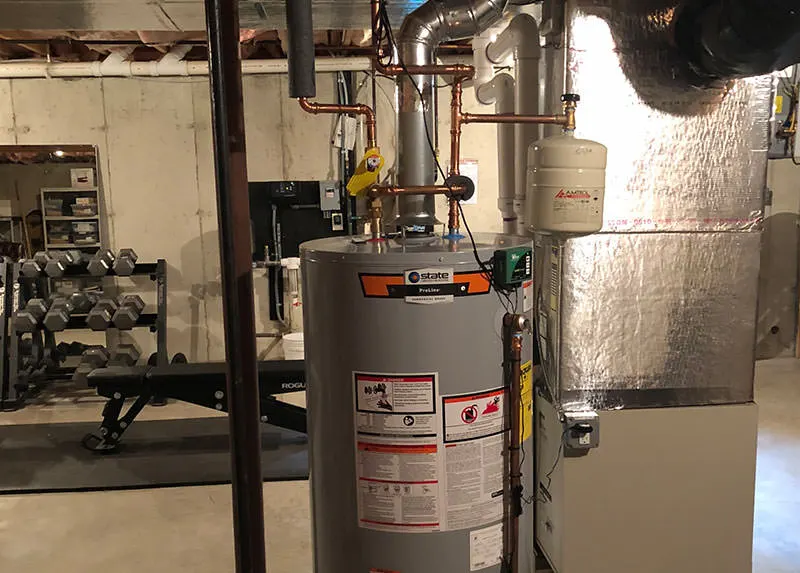 Bradford White Water Heater