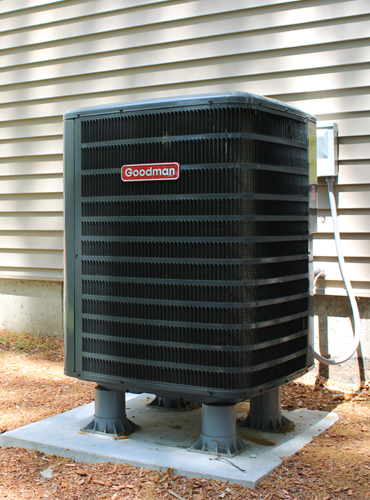 A heat pump transfers heat from one place to another. In this process, heat pumps extract heat from the outside air and transfer it inside, even if temperatures are below zero. These types of heating systems are up to 300% efficient because they do not create heat, but transfer it to improve your home's efficiency and temperature control.
A.J. LeBlanc Heating provides two types of heat pump systems: central and ductless. Central heat pump systems require ductwork and either a furnace or an air handler to distribute air over an indoor coil. If your home already has central air conditioning, we recommend that you use a central heat pump system, which can help cut heating costs up 40% while still offering the air conditioning that you use. Ductless mini split heat pump systems do not require any ductwork. This type of heat pump system is great for homes with existing boilers, and requires little modification to your home's structure. To learn more about the installation process of a mini split system, click here.
For a free estimate on a new heat pump system, click here.
We hope you stay warm this winter!