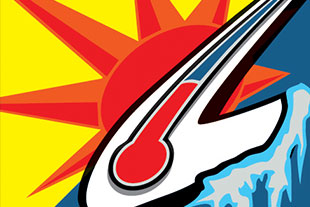 A.J. LeBlanc Heating is looking for qualified HVAC applicants.
Qualified applicants will perform cleanings of HVAC equipment such as A/C, furnaces, hot water tanks, and boilers. Also provide service and troubleshooting for this HVAC equipment. Analyze, diagnose and resolve customer problems. Practice good customer relation skills and maintain a professional appearance. Ensure that truck stock is properly replenished, and the vehicle is kept in a clean and orderly fashion. Fill out all paperwork in a neat, accurate, complete and timely manner. Technician will be on a rotating schedule to take "after hours" service calls. Due to the nature of the position, physical lifting is required. Minimal required lifting is 50 lbs. Miscellaneous duties as assigned.
Job Requirements
Candidate must have at least 5 years of experience in performing residential service. Must be proficient in all areas of residential HVAC equipment i.e. gas, oil, AC, warm air & hydronic systems. Must have NH Gas Fitters License and EPA Certification.
Education Requirements
High school education. Secondary vocational degree preferred.
Apply to this job listing at
HVAC Application