We are currently testing a Honeywell Lyric smart thermostat at our office in Bedford NH. In addition to the Honeywell Lyric we plan to test a few other brands in an effort to offer our customers the best smart thermostat solution. A.J. LeBlanc Heating is also a Nest Certified Installer, however we only recommend the Nest for basic HVAC system control.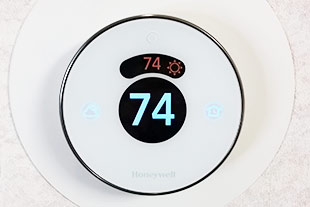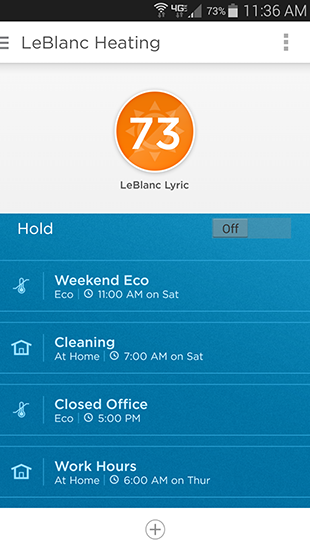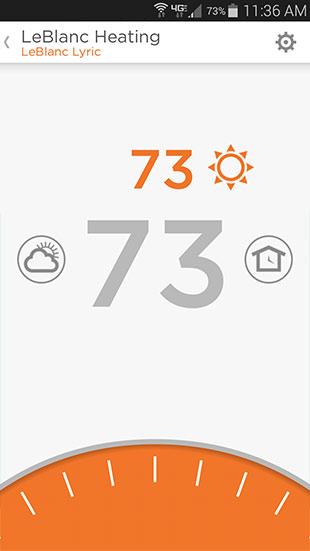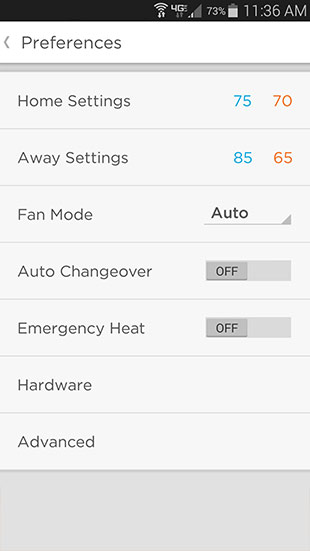 The pros: The Honeywell Lyric works with virtually every HVAC system including our office system which is comprised of a 2 stage heat pump / 2 stage air conditioner and our single stage oil furnace. The Honeywell Lyric has a neat feature called geofencing which turns on your HVAC equipment when you are heading home in order to condition the space before you arrive. The Honeywell Lyric offers very simple schedule programming of your HVAC system.
The cons: Aside from a weather forecast and basic temperature settings most of the Lyrics features must be accessed from your phone. The Honeywell Lyric also lacks the learning characteristics of other smart thermostats.