In the near future, your electrical utility will control both your thermostat and HVAC equipment. The concept is known as the Smart Grid and it is coming soon. Fortunately, the smart grid is not as scary as it may sound. Understanding electrical supply and the basics of electrical generation can help clarify the need for a Smart Grid.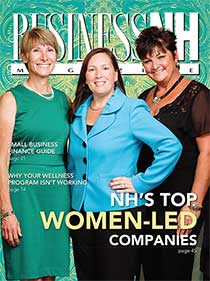 A.J. LeBlanc Heating: A Decade of Recognition as a Top Women-Led Business in New Hampshire
For a decade, Business NH Magazine has been curating an annual list celebrating the formidable power of female leadership in New Hampshire's business sector. A.J. LeBlanc Heating is immensely proud to have been included in this esteemed list of Top Women-Led Businesses in NH for 10 consecutive years, a testament to our unwavering commitment to excellence, growth, and innovation.