Thank You for Voting Us NH's Best HVAC and Plumbing Contractor!
At A.J. LeBlanc Heating we strive to provide the best customer service and we have been doing so since 1928. We are not perfect and we realize that but it is our goal to always do the right thing. We are greatly appreciative for all of our customers who voted in this years 2018 Union Leader's Readers' Choice and we are proud to have won this award 6 years in a row.
Sincerely,
The LeBlanc Family and Employees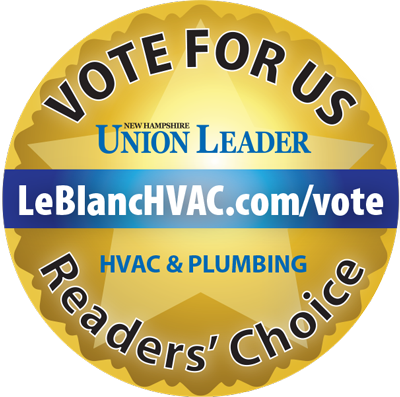 Hello!
We are listed in 2 categories - HVAC and Plumbing. Thanks to you we have won 5 years in a row and we hope your vote will help us win again. Thank you so much for voting for A.J. LeBlanc Heating and thank you for allowing us to do business in your home.
Click Here to Vote
Sincerely,
A.J. LeBlanc Team
Watch A.J. LeBlanc Heating's new tv commercial. Call 603-623-0412 or click leblanchvac.com/contact for a free quote.
Voting has not started yet. Please check back soon!