Voting has not started yet. Please check back soon!
A.J. LeBlanc Heating is now installing electric car charging stations. Watch our electricians install a Tesla charging connector just in time for the delivery of a new Tesla 90D. A.J. LeBlanc Heating is willing and able to install all brands of electric car charging stations as well as whole house battery backup systems such as the Tesla Powerwall. Call us today at 603-623-0412 for your free electrical estimate.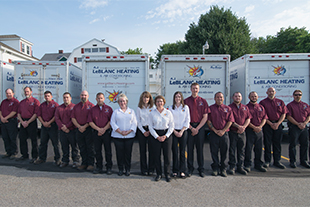 Our award winning team is in need of some qualified help. A.J. LeBlanc Heating is seeking qualified and licensed technicians to assist our team in meeting the needs of our customers. A.J. LeBlanc Heating offers competitive wages and benefits which can be reviewed on our current jobs board. Click leblanchvac.com/jobs to start your new career in the rewarding HVAC and plumbing field.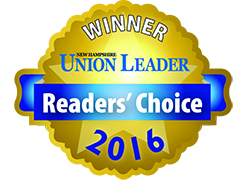 Thank you for voting A.J. LeBlanc Heating, Air Conditioning and Plumbing as the Best HVAC contractor and Best Plumber in New Hampshire.